Saturday, April 24, 2010
New Domain!
savage-violation.com

Savage-violation
We have moved to a new domain!
http://savage-violation.com/index.php
Posted by

Rape Savage
at 2:45 AM
No comments:

Tuesday, September 15, 2009
Welcome to the Newsletter Number 5
New Developments


Celebrity Fantasy
SV proudly presents Celebrity Fantasy a new board dedicated to celebrities and your fantasies.

The board is open to discussions on your favourite celebrities, the movies they have acted out in, where discussion can contain force fantasies, etc. You are also encouraged to post your favourite pictures, movies, stories, etc. according to the Fantasy guidelines.


~~o~~


SV's Light & Humorous FAQ

Another project that has been on the back burner for quite some time has been the Frequently Asked Questions, which now has it's own little tab on the menu of the board.

As far as FAQs go, this one has been customised for SV from individual experiences and questions staff members are asked frequently. So it contains answers, some of which reflect our collective personalities on the board. This is why we've called it "Light and Humorous" - Life's too short so have some fun.

If you have questions or concerns, feel free to post in the Problems, Questions & feedback board.




Stories Section


The story section is continuously updated by fellow members when they find something they like to share with the rest of the community. Feel free to share your favourite stories and discuss what you like with other savage members.


The Savage Original Tales has some new additions recently by dreadstar, dodger, phtlc, ChiK73, Shygirl, UnDyingLight, rvplymates, etc.

Have a read and encourage them to write. Or start your own writing!



We are working on a new section for those interested in some Vanilla - Categories include Masturbation, Cheating Spouse, Oral Fixation and you are welcome to share your favourite stories here. Please always give credit where credit is due and follow the story guidelines when sharing.



It is easy to rate a story and it lets others know it's worth a read. Just follow the instructions on rating!


Role Plays



The Rape Role-play board is as busy as ever and there are a number of open role-plays and players seeking partners if you would like to play.


Feel free to have a look and join in!


~~o~~


Discussion Sections



The Rape Discussion section has some rather fun and unusual fantasy discussions such as Stuffed Animal, The Rape Friendly Automobile. A number of thought provoking older topics such as Forced impregnation and Military rape fantasy have been revived by new member opinions.



Feel free to ask your fantasy question and give your opinion for the vast collection of fantasy topics available.



Don't forget to check out the Rape Polls, Sex Polls and fun General Discussion Polls.


~~o~~

Captions - motivational posters



Another way to have fun for those creative savages is to try making your own captions or
Motivational Rape Posters.



There are lots of pictures that can be used around the board. Some captions and poster by Jokester and Blud respectively: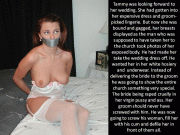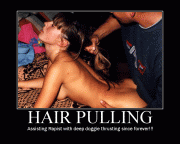 Movies, Pictures, Comics and Member Sections



Most of the collections shared by fellow savages are available for normal members.


As you may already know, we have revised some rules in accessing the Member's sections so that we are fair to all members, especially those whose contributions are thoughtful and genuine.


For the comic sections we are trying out a link share system to minimise reload frequency and maximise your enjoyment. Help us with feedback and comments.
Posted by

Rape Savage
at 9:40 AM
No comments:

Sunday, March 22, 2009
Movies and Pics
SV has many exceptional movie posters who've kindly shared their movies for our pleasure. The
Rape Movie Section
showcases hot collections many members! A Savage can blissfully get lost in the pervyness of this section!
The
BDSM Movie Section
boasts an equally impressive collection of movies posted by many.
And of course we have
Fetish
and
Vanilla
Movie Sections as well for those that require something a little different.
Posted by

Rape Savage
at 1:03 PM
No comments: